STAY-IN-PLACE BACK BRACE / BAMBOO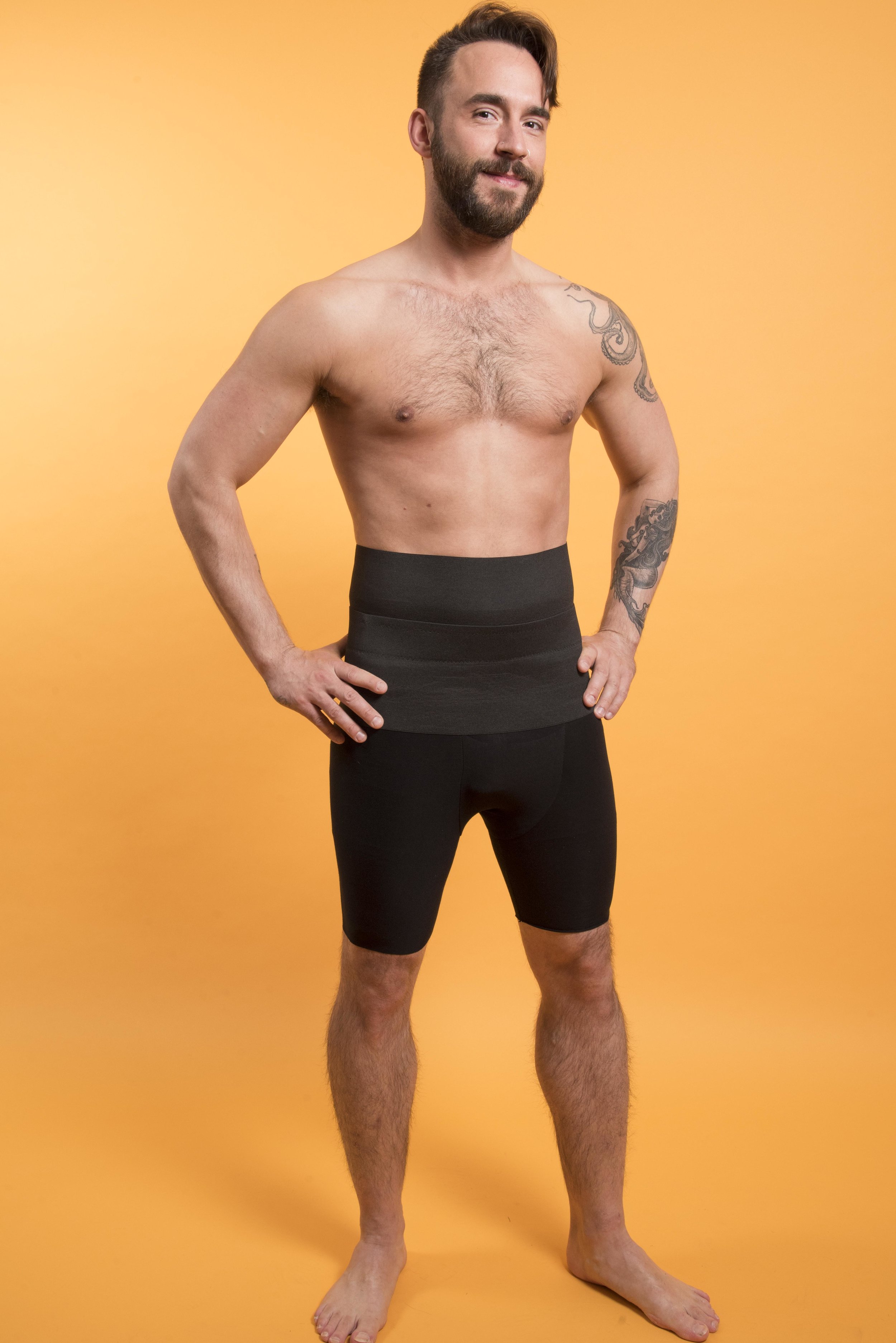 STAY-IN-PLACE BACK BRACE / BAMBOO
BUTTER! is pleased to announce a new STAY IN PLACE back support. The all new COMPRESS-ON Brace replaces what was called The Original STAY IN PLACE Back Support, worn by golf legend Payne Stewart! Our STAY IN PLACE product uses compression to give full, yet comfortable support.
The Compress-On Back Brace will allow vigorous activity, while fully supporting the lower back and sacroiliac joints.

The brace is attached to our bamboo compression short, thus allowing complete STAY IN PLACE compression support from just under the rib cage down to mid thigh.

The compression shorts are a perfect mix of BAMBOO and spandex for a cool, comfortable fit.

The STAY IN PLACE design allows you to move, while providing excellent support.

Due to the strength of this compression brace it tends to run small. If measurements fall on the higher end of a size, please order the next size up to ensure proper fit.
The knowledgeable staff at BUTTER (in collaboration with The Back Place in Kalamazoo, MI) will personally work with you on proper use of bracing for all your activities, to assure you get the maximum benefit from your back support.

HAND-MADE & HAND-DYED TO ORDER. 2-3 WEEKS SHIPPING. Need a rush ship? Reach out + we will see what we can accommodate
97% RAYON OF BAMBOO 3% SPANDEX
Machine was cold with like colors. Dry low to medium heat.
THE WONDERS OF BAMBOO Let's your skin breath. Ultra-soft + silky. Protects your skin from harmful UV rays. Hypoallergenic. Anti-bacterial, Anti-odor, + Anti-fungal. Keeps your skin cold in heat, warm in cold.